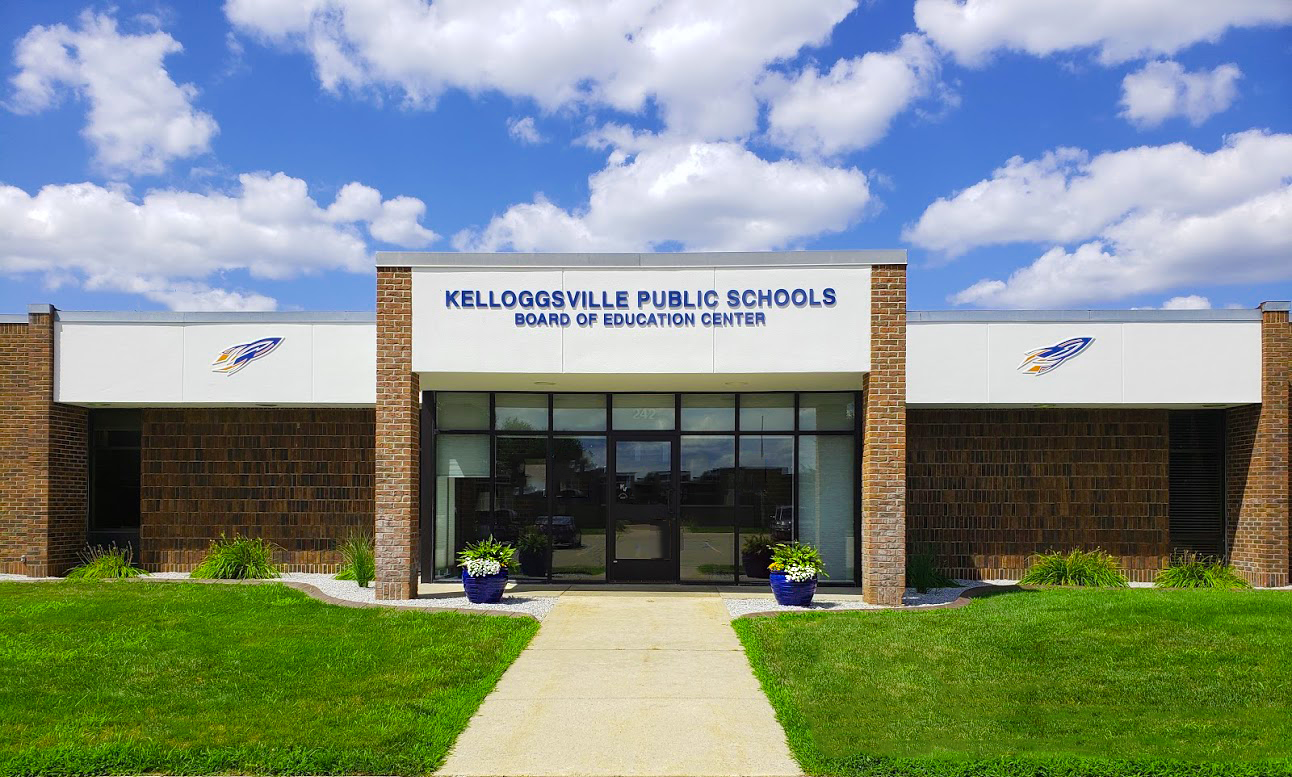 Virtual Learning
If you do not have internet access, you must contact the office at your child's school as soon as possible. Kelloggsville Public Schools will work to get you connected.
Si no tiene acceso a Internet, debe comunicarse con la oficina de la escuela de su hijo(a) lo antes posible. Las Escuelas Públicas de Kelloggsville trabajarán para que usted se pueda conectar al internet.
Virtual Students (Regularly In-Person Students)
Expectations
Attendance will be taken by the teacher. Each grade level will have a different process for attendance.
- School Work
Please follow the below links for the different buildings regarding schedules, student classwork, and other details as each grade level is using different programs for assignments.
KECLC-Young 5's & ECSE
Food Service
Students & parents will be able to pick up Grab & Go Meals in the west parking lot (the parking lot behind KHS) on Monday & Thursday (except Thanksgiving) from 10:00 -11:00 am.
Technology FAQs
How do students login to their Chromebook?
The below video by our Technology Director, Russel Hoorn, was put together at the beginning of the school year and goes over logging into the Chromebooks for the different grade levels.
What is Clever?
What do I do if there is a problem with my student's Chromebook?
Ex: It isn't holding a charge or there is an issue with their Google account.
We have put together a Chromebook Help form for situations like these. You can find that on our Technology Department webpage. This will be sent straight to our Technology Department and someone will be reaching out to you to assist with the problem.