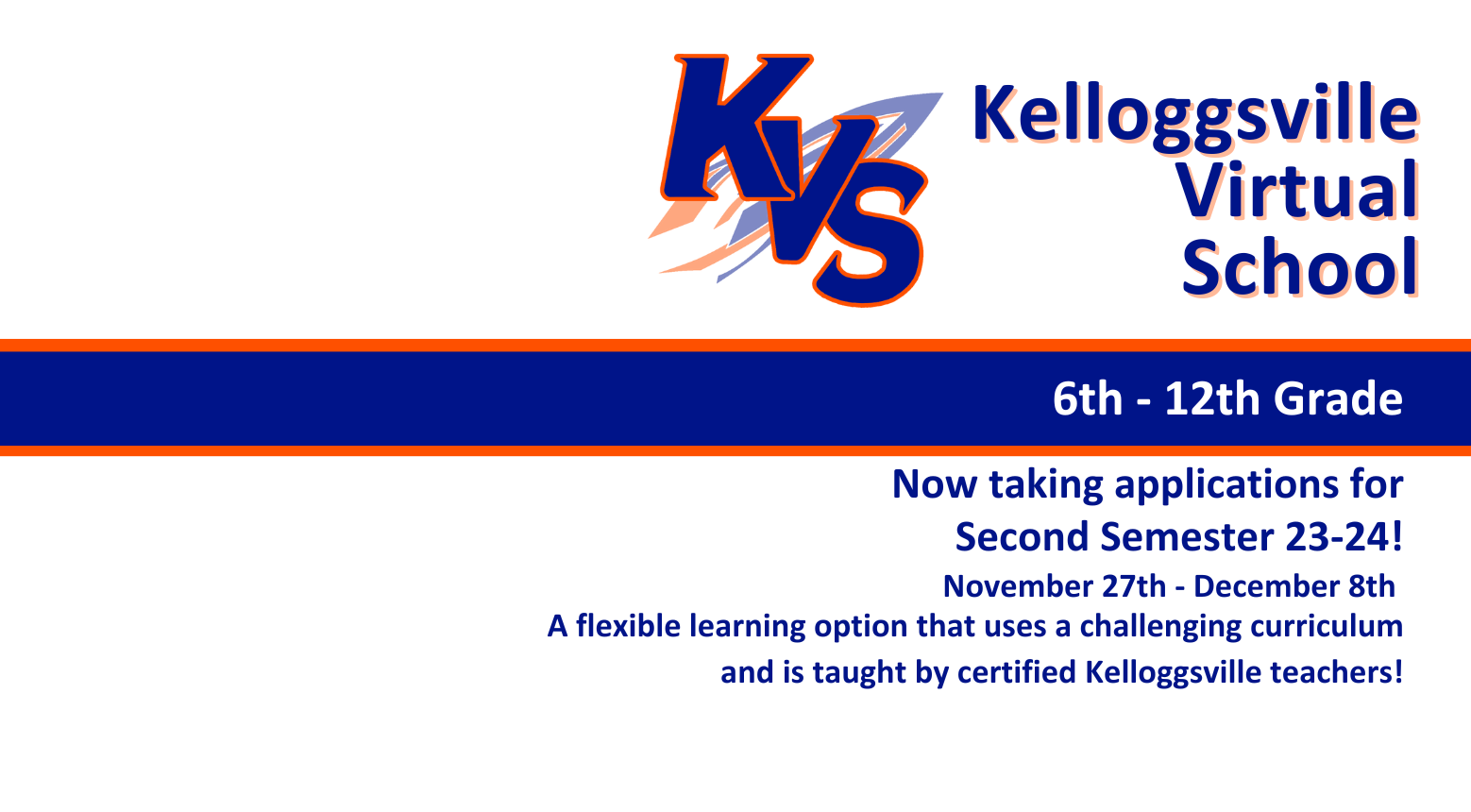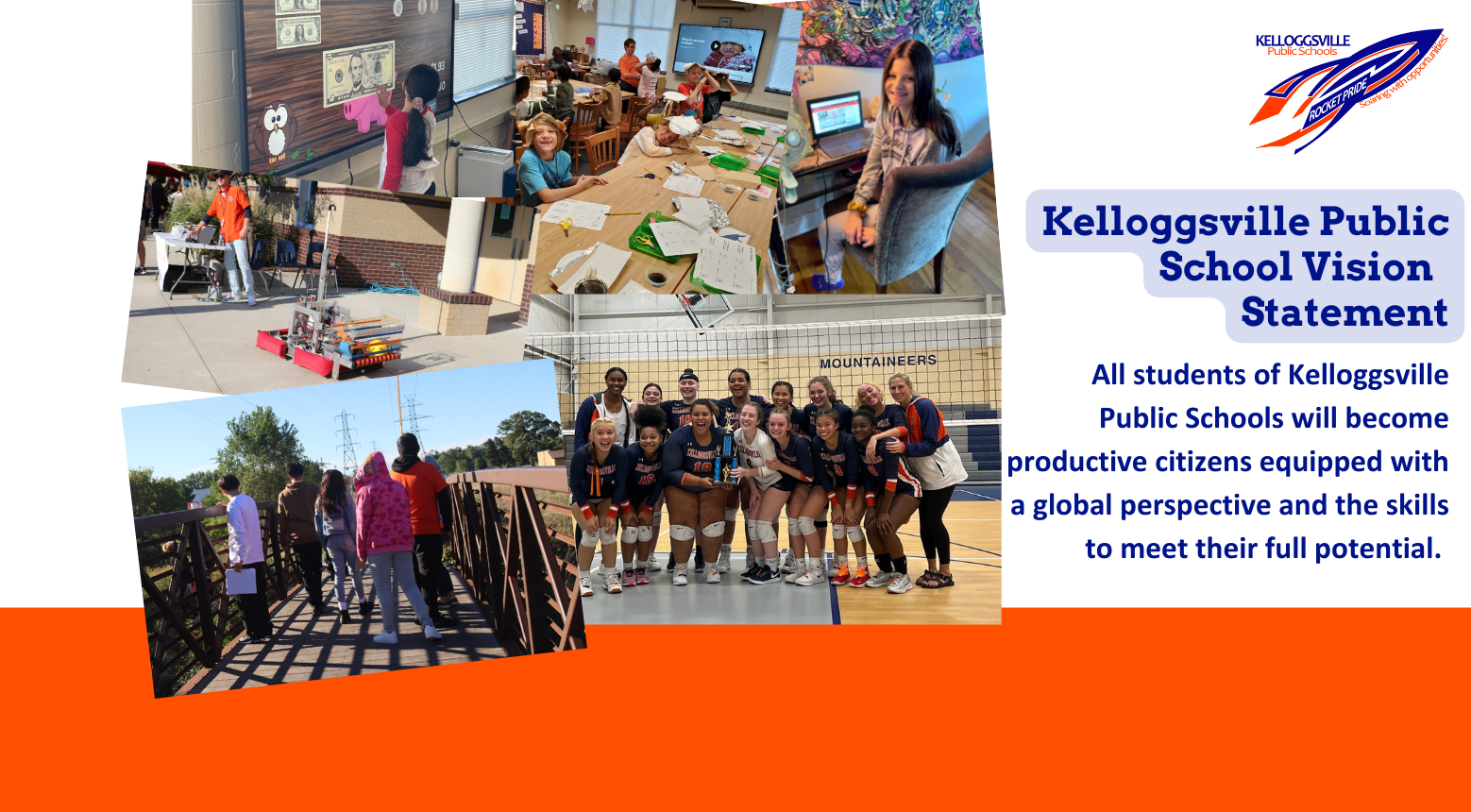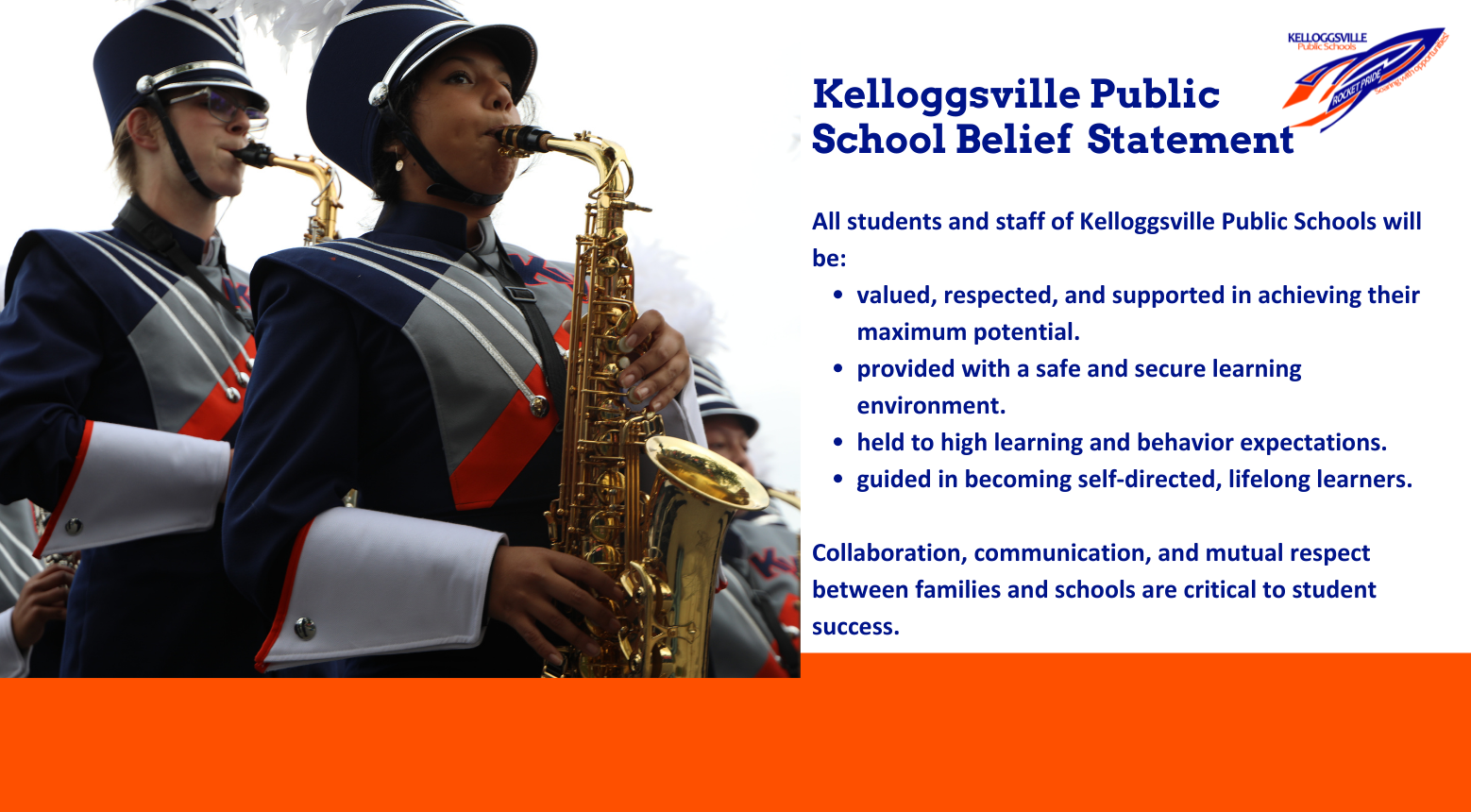 Welcome to Kelloggsville
A community that values diversity, learning, caring, and respect.
Announcements
November 13, 2023
Kelloggsville Public Schools Grant Funding
District Calendar
Social Media
December 6, 2023
Learning to be good sports
Fifth-graders learn — then model — that it is not always about winning or losing when it comes to sports, but about playing as a team and having fun.
November 29, 2023
She found the perfect marriage of music & helping
Music can heal. She hopes to deliver just what the doctor ordered.
Annual Reports & School Improvement Plans
Annual Education Reports (

AER

)

District

Kelloggsville High School

54th Street Academy

Kelloggsville Virtual School

Kelloggsville Middle School

Southeast Kelloggsville Elementary

Central/East Kelloggsville Elementary

West Kelloggsville Elementary

School Improvement Plans (SIP)

District

Kelloggsville High School

54th Street Academy

Kelloggsville Virtual School

Kelloggsville Middle School

Central Kelloggsville Elementary

Southeast Kelloggsville Elementary

West Kelloggsville Elementary