Welcome to Kelloggsville
A community that values diversity, learning, caring, and respect.
Announcements
December 1, 2022
Kelloggsville Public Schools District Wide Hat Day Fundraiser on 12/8/2022
Thursday, December 8th!
Wear your favorite hat at school for $1 to raise money for families during the holidays! This is open to all staff and students!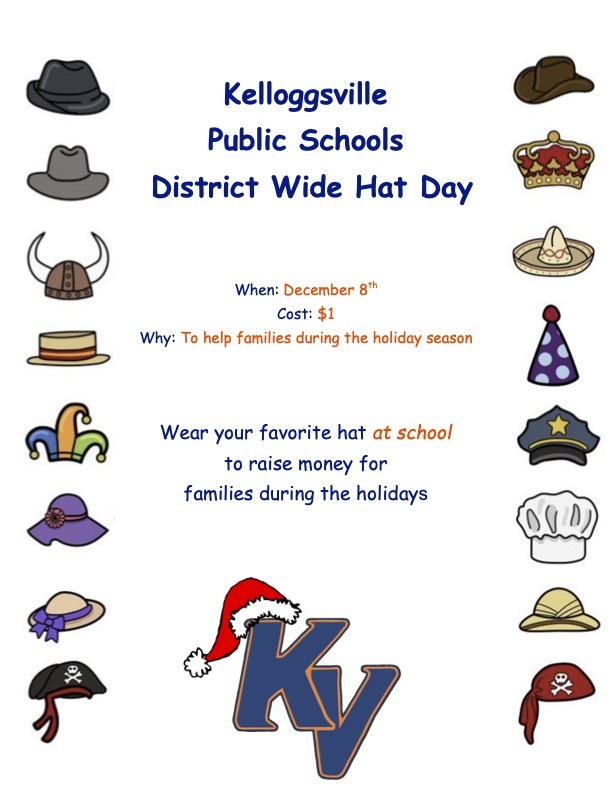 October 17, 2022
KHS Students Honoring Students at Senior Night
District Calendar
Annual Reports
Annual Education Reports (

AER

)

District

Kelloggsville High School

Kelloggsville Middle School

54th Street Academy

Southeast Kelloggsville Elementary

East Kelloggsville Elementary

West Kelloggsville Elementary

School Improvement Plans (SIP)

District

Kelloggsville High School

54th Street Academy

Kelloggsville Virtual School

Kelloggsville Middle School

Central Kelloggsville Elementary

Southeast Kelloggsville Elementary

West Kelloggsville Elementary