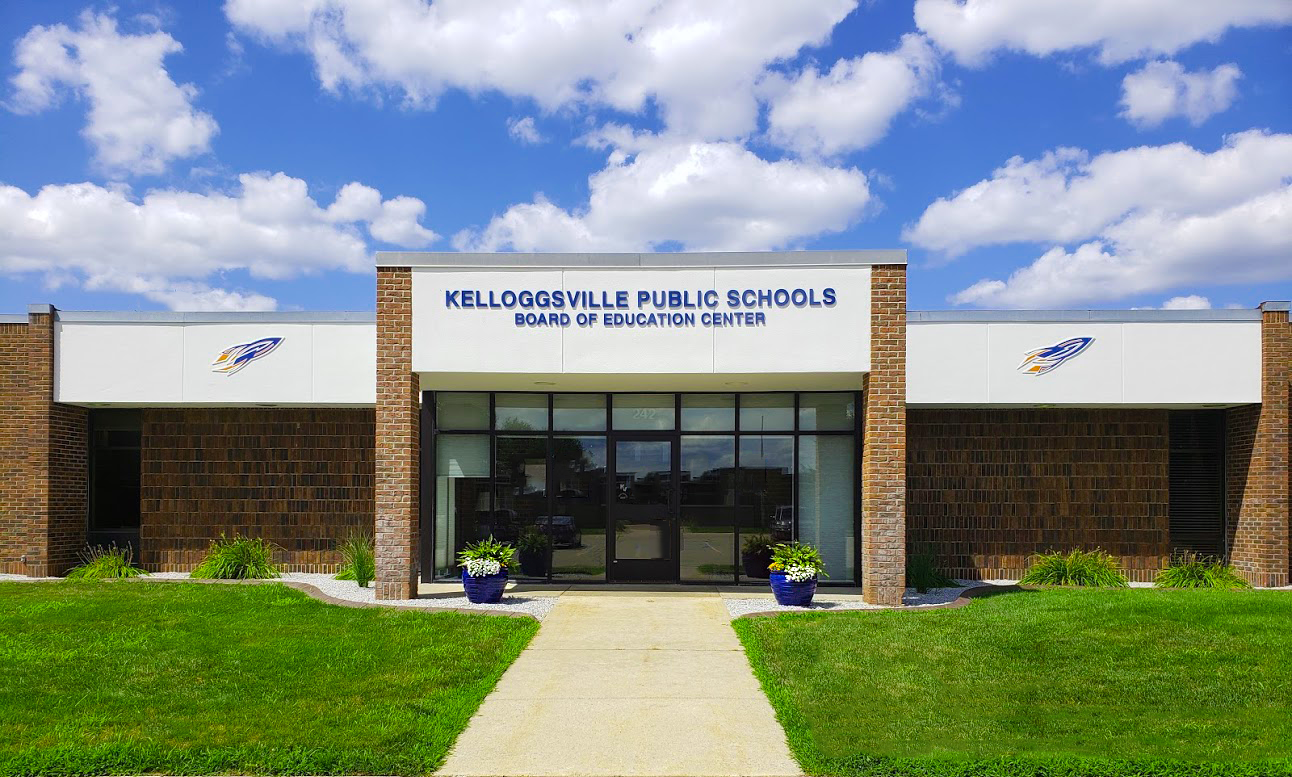 Board of Education
Kelloggsville Public Schools

242 52nd Street SE-

Grand Rapids

,
MI
49548

616-538-7460

Kelloggsville Public Schools is a diverse educational community that fosters personal growth through individualized student attention, uniquely inclusive culture, and a highly committed and caring staff. Involvement is encouraged by breaking down barriers to participation, which results in soaring opportunities, encouraging student engagement, and cultivating pride in our schools and community. We have been a proud anchor in the community since 1856, and continue our tradition of providing an exceptional educational experience.
Board of Education Meetings
BOE meetings are held at the Board of Education Center unless otherwise noted. Please note that meetings may be virtual due COVID-19 Restrictions. That will be noted on the Open Meeting announcement.
June 27, 2022 @ 5:30 p.m. Board of Education Center
July 25, 2022 @ 5:30 p.m. Board of Education Center
August 08, 2022 @ 5:30 p.m. Board of Education Center
August 22, 2022 @ 5:30 p.m. Board of Education Center
Kelloggsville Public Schools Annual School Election Nominating Petitions
There will be two (2) six-year and one (1) four-year partial term Board of Education positions to be filled at the annual school election on November 8, 2022. Any registered voter who is a resident of the Kelloggsville Public School District may file a petition to run for election.
Petitions for the positions are available from the Kent County Clerk's office. A candidate may pay a nonrefundable filing fee of $100 instead of filing nominating petitions.
The nominating petitions or $100 filing fee and Affidavit of Identity must be filed with the Kent County Clerk, 300 Monroe Ave NW, Grand Rapids, no later than 4:00 p.m. on Tuesday, July 26, 2022.
For further information, contact Beth Postma at the district's Board of Education Center at 538-7460 or by email at bpostma@kvilleps.org