Kent District Library-Kelloggsville Branch
Update as of January 14th, 2021
We will be opening our doors back up, with a limited capacity of 40 patrons, starting Tuesday, January 19th, 2021!
We will be opening back up with our normal schedule:
Monday-Thursday
3:00 pm - 6:30 pm
KDL Book Bundles
KDL has launched a new program for those who may not have any particular titles in mind but would like to check out some materials based on different types of books/DVDs.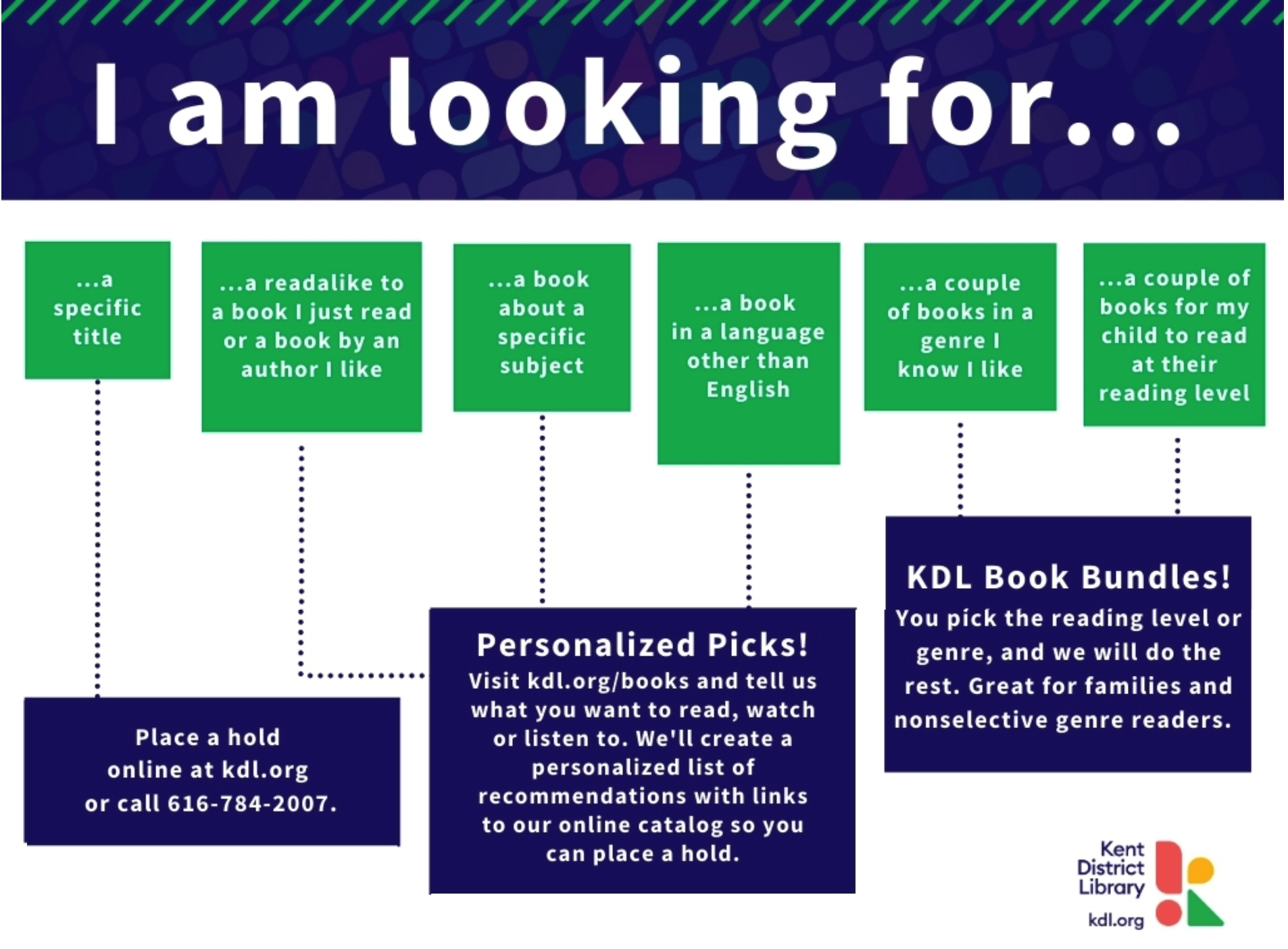 Did you know there is a branch of the Kent District Library within Kelloggsville High School?!
Head to KDL Kelloggsville Branch to find out the library's current hours and COIVD-19 Policies.