Kent District Library-Kelloggsville Branch
Did you know there is a branch of the Kent District Library within Kelloggsville High School?!
Head to KDL Kelloggsville Branch to find out the library's current hours and COIVD-19 Policies.
Our Hours (as of 10/25/23)
Monday-Thursday
3:00 pm - 6:30 pm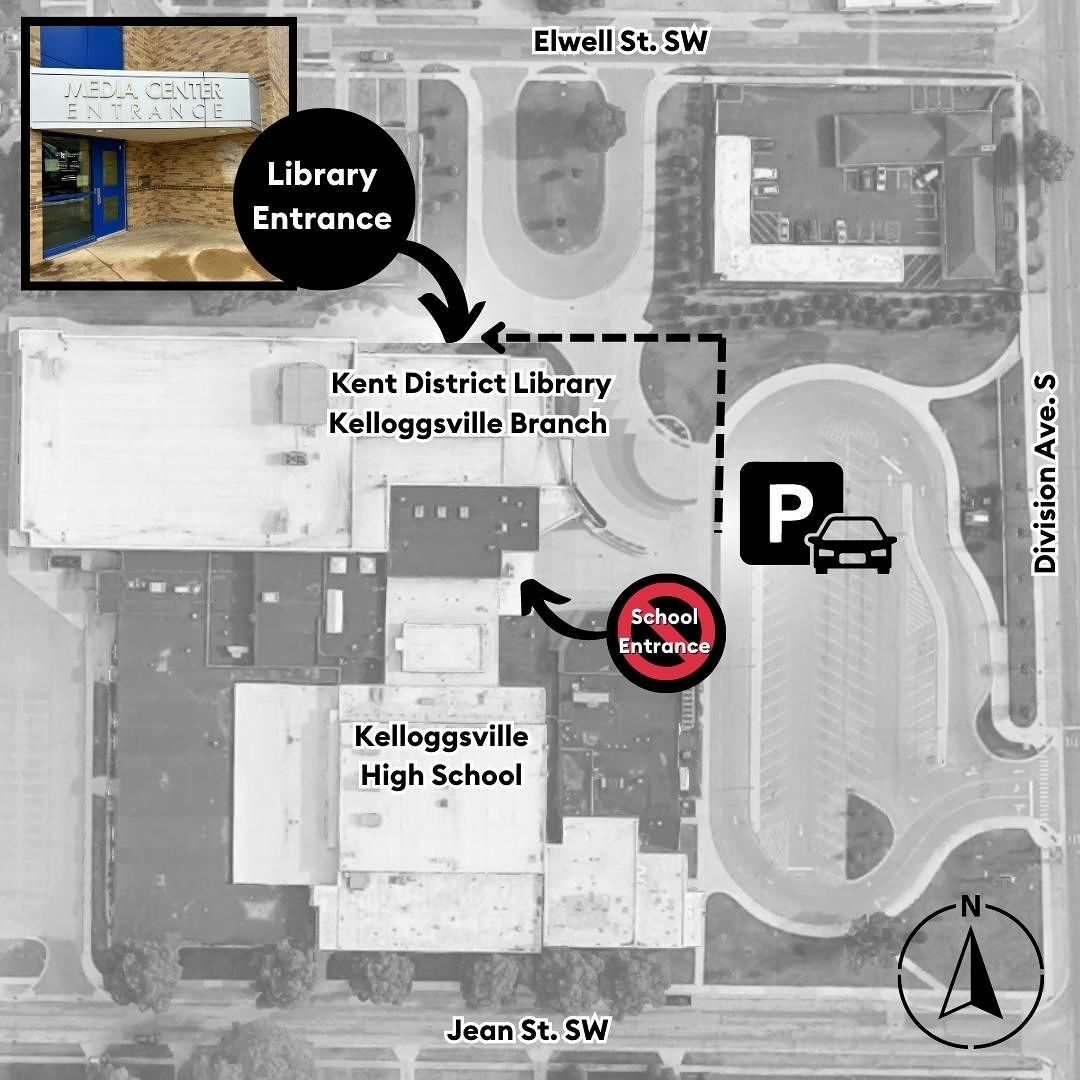 Kelloggsville KDL Branch & West Michigan Literacy Center Collaboration
Did you know that our branch of KDL is working with the West Michigan Literacy Center to help our district with early-stage reading with KDL programs? Read more about it here!