Kelloggsville Education Foundation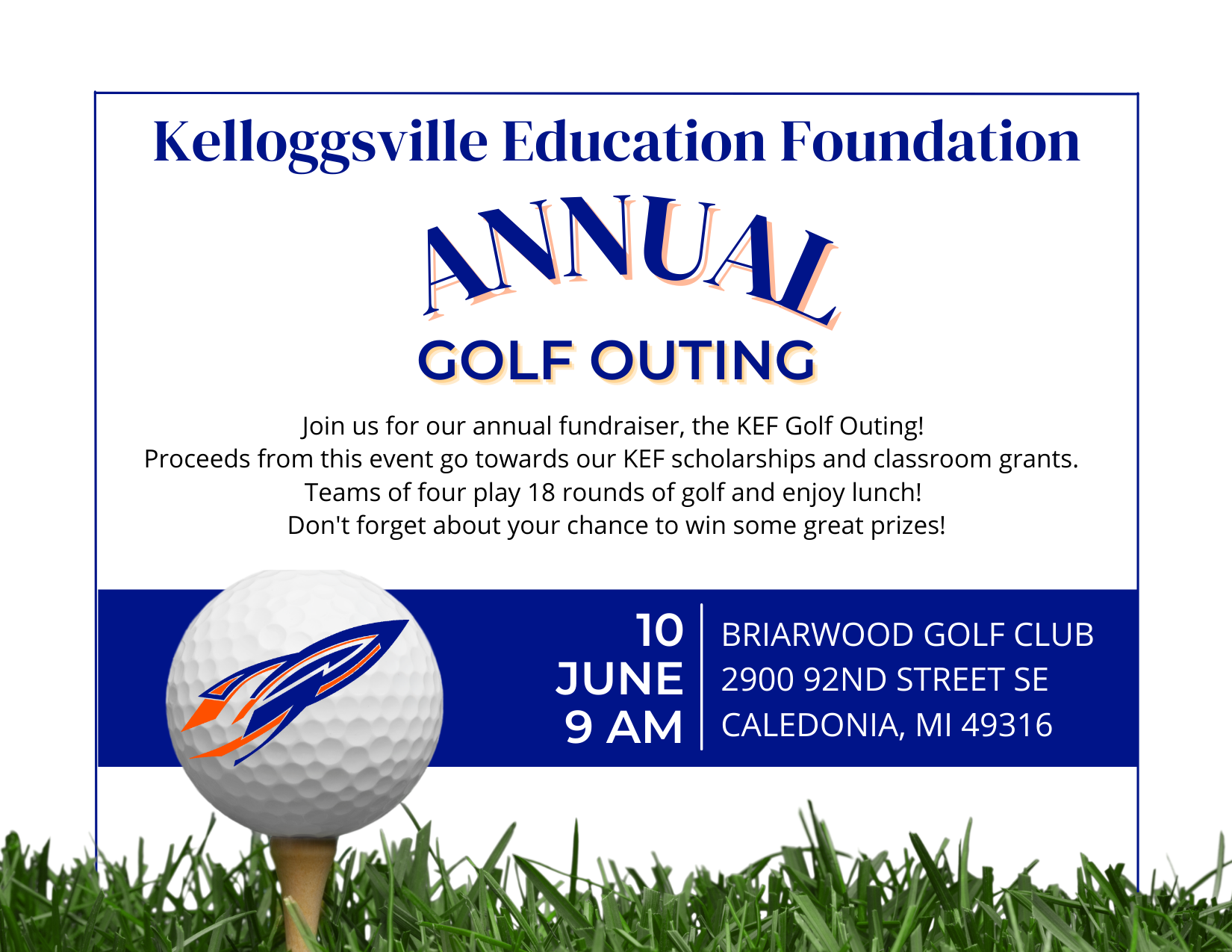 Join us for our annual fundraiser, the KEF Golf Outing! Teams of four play 18 rounds of golf and enjoy a lunch catered by Peppino's!
If you would like to sign up, please complete our 2022 Registration Form!
If you or your company would like to sponsor one of the 18 holes, please complete our 2022 Sponsor Form!
What is the KEF?
The Kelloggsville Education Foundation (KEF) was incorporated in 2005 for the purpose of supplementing and enriching the education programs of the Kelloggsville Public Schools District.
The Foundation:
Is a non-profit, tax-exempt autonomous foundation
Seeks to finance educational programs not funded through the District's operational budget
Is dedicated to funding new avenues to continually improve our children's educational experience
Will, with enough support, help fund innovative educational projects
Provide financial grants to qualified students of the Kelloggsville Public School District to assist them in postgraduate educational opportunities
Create teacher mini-grants to supplement classroom needs
How does the KEF work?
A Board of Directors manages the Foundation and its revenues, expenses, and activities.
The Board sets goals, establishes guidelines for funding, reviews requests for funds, and determines requests to approve, and oversees all financial transactions for the foundation.
How can I/we donate to the KEF?
The Kelloggsville Education Foundation is dependent on private donations. Contributions are welcome and appreciated and may be made to the Foundation. Contributions will have certain tax deductions as the Foundation is tax-exempt and non-profit.
Kelloggsville Education Foundation
242 52nd St. SE
Kentwood, MI 49548
(616) 538-7460