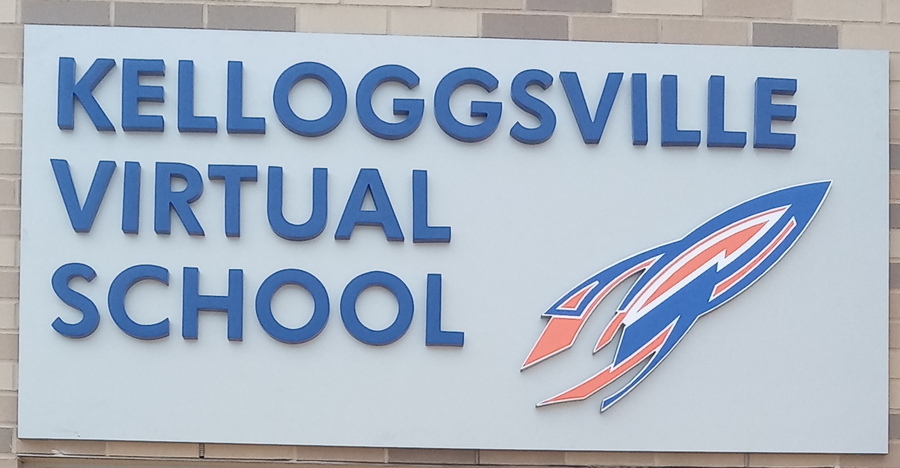 Kelloggsville Virtual School
Kelloggsville Virtual School

242 52nd Street SE-

Grand Rapids

,
MI
49548

616-532-8449

The KVS Application Process is currently closed. Please contact Mrs. Taylor to express your interest in enrolling in the next application window.
I am interested in applying for KVS, what do I do next?
Please complete the Application and Student screener to show your intention of enrolling your student in the program for the 2022-2023 school year. Once both sections of this form have been completed, KVS will reach out to you regarding your child's status. It is very important that the screener is filled out truthfully so that we may properly address academic needs. Thank you for your interest in Kelloggsville Virtual School!
I am interested in Kelloggsville Virtual School but I attend a school district that is outside of Kent County.
Please complete our KVS Interest Google Form so Mrs. Taylor, the director of KVS can reach out to you directly to discuss our program further!
I've been accepted to KVS or I'm a returning student
Thank you for choosing Kelloggsville Virtual School for the 22-23 school year!
Current Students: Please choose the courses that you would like to enroll in for the school year.
New Students: Once you have received your acceptance letter from Kelloggsville Virtual School you may complete this form to secure your classes for the 2022-2023 school year.
If you have any questions, please contact Beth Taylor at btaylor@kvilleps.org or call 616-538-7460.